Hello,
Do you have any plans to updete the Skins Maker?
Several times I tried to update to a new version of Avant Browser, but all the time I moved back to ver. 11.7 just because of the skins. I designed my own skin, it looks acceptable in Skins Maker, but diferent when it is applied to Avant Browser (newer versions). Have a look at the picture...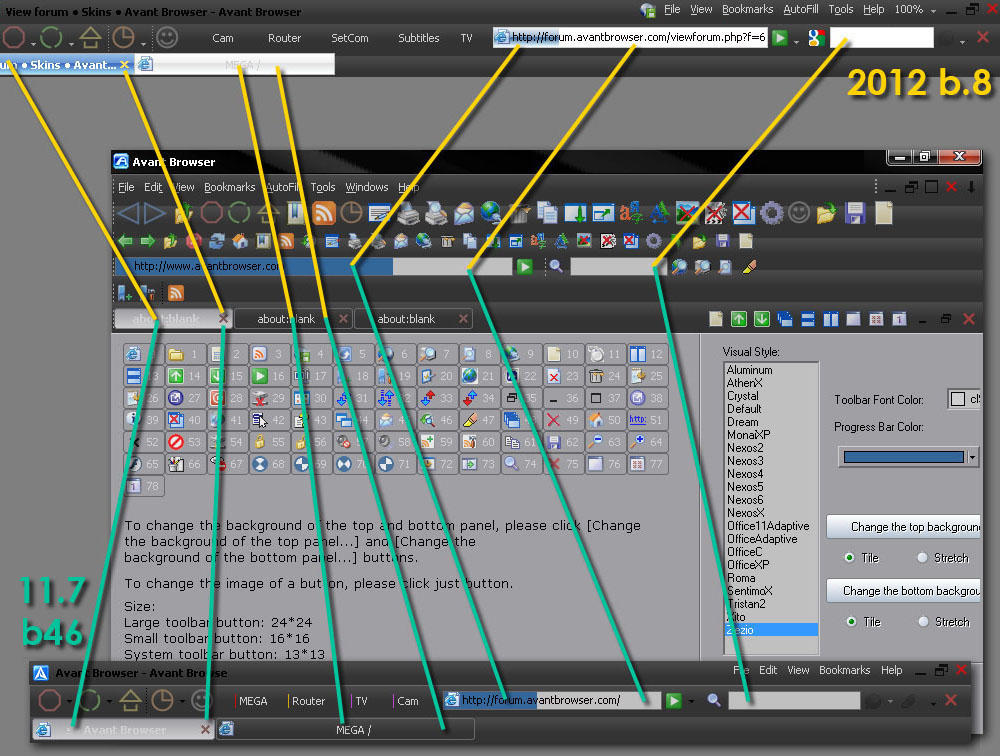 Here is a bigger size (ops... it is my first post, I cannot post URLs... So... just put
http...
in front of
image.bayimg.com/kaldiaadf.jpg
to see a little bit bigger screenshot.